<![if !vml]>
<![endif]>
Located 1.5 miles south east of Arcata Plaza in the Sunnybrae Shopping Center, La Trattoria is an Italian restaurant that uses seasonal local and organic produce. Through out all four seasons Waren Creek Farm, Green Fire Farm, Deep Seeded Farm and Pierce Family Farm supply us with local organic produce.  In addition, Waren Creek farms supplies phenomenal dried organic beans. Shakefork Farm provides organic grains and flour. Our meats come from local sources: Humboldt Grass Fed Beef, Organic Matters Pork and local pasture raised lamb and out of the area; Applegate Organic salami, and Mary's Organic Chicken. Our Menu is located on a large chalk board over the bar at the front of the dining area. The menu changes frequently so you won't find a nightly menu on this website.  
Our wine list offers a number of local producers, in addition to an extensive regional Italian selection. Along with our imported wines, we use quality imported Italian meats, cheeses, olive oil and assorted Italian products. We purchase organic grains, flours, polenta, risotto and other organic products from Mountain Peoples Warehouse.
At La Trattoria we recycle, reuse & compost which allows us to fill less then one 32 gallon trash can a week.
Patricia Cambianica and James Becker were married in September 29, 2001 and opened La Trattoria one month later.  Opening a restaurant had been a long term endeavor for Patricia (raised in restaurant business with numerous years in food service, and extensive knowledge of food handling), a goal which she shared with Jim when they met in 1997. In the summer of 2001, Patricia negotiated and secured the present location of La Trattoria and quit her day job; Jim (a carpenter of 12 years followed suit in December of 2001.
<![if !vml]>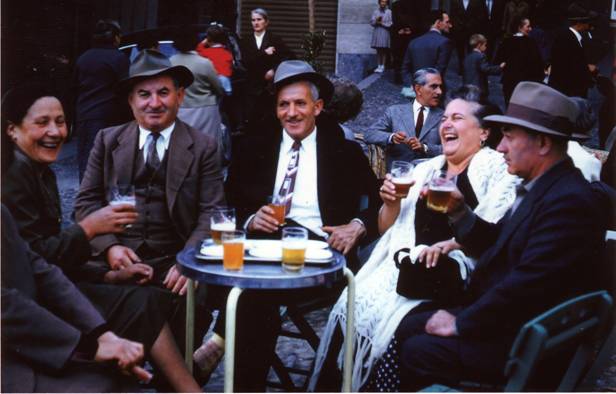 <![endif]>